Cosmetic Treatments
Our non-surgical clinic is held regularly here in the salon, offering the latest treatments performed by the North West's best practitioners Ann Malone and Gedraline Wheatley. Ask staff for details, or call Julie on 0151 922 4190.
DERMAL FILLERS
---
More popular than ever, there's never been a better time to use dermal fillers and volumizers for a naturally youthful look. We'll discuss the best products for your specific needs before using our artistry and technical skills to achieve the results you require.
For more information view our dermal fillers page.
CHEMICAL PEELS
---
Skin peels can achieve a glowing, fresher, appearance and younger looking skin, using a variety of manufactured ingredients. The range of peels is vast: we offer lighter peels which are gentle, yet effective in boosting radiance and vitality.
Professional strength skin peels used in the clinic, where layers of tired, dead skin and toxins are literally peeled away, involve a few day's aftercare and require a treatment protocol, but the results are worth the wait and last for longer.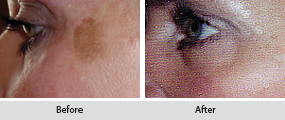 GREEN PEEL
---
The green herbal peel uses only plant ingredients to stimulate blood circulation and polish the upper layers of skin by exfoliation, for clearer, younger looking skin. It's also capable of treating acne marks and scarring, with no side effects.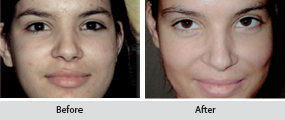 8 POINT LIFT
---
The 8 Point Lift uses a number of treatments to restore youth and volume, such as a dermal filler, anti-wrinkle injections and peel. Tailored to each person's specific needs and requirements, results can be seen immediately and the effects are long lasting.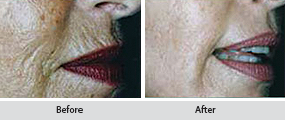 WRINKLE SMOOTHING INJECTIONS
---
This popular treatment targets the muscles causing frown lines and creases, especially around the upper part of your face. There are many brands on the market, but they all es-sentially contain the botulinum toxin in differing degrees. Results are seen gradually after several days and wear off after a few months.
SCLEROTHERAPY - THREAD VEIN REMOVAL
---
Sclerotherapy treatment (thread vein removal) comprises a series of injections to reduce the appearance of visible thread veins, wherever they appear on your face and body. A course of treatment may be needed, ask us for details.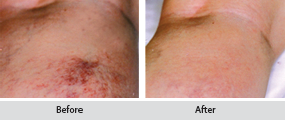 MOLES AND SKIN TAGS
---
Removed following assessment by the clinic's doctor. Contact us for further information about the safe removal of harmless moles and skin tags.
GENUINE DERMAROLLER
---
Genuine dermaroller uses micro needling technology on dull, dry, tired, dehydrated skin and minor wrinkles, to encourage newer skin growth.
Micro-needling also improves the appearance of mild damage, such as acne scarring and pitting by encouraging re-generation of new skin repairing collagen.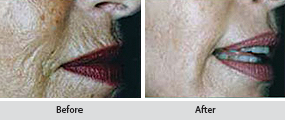 SKIN TIGHTENING BY THERMCELL
---
The latest skin tightening-thermage technology –is proven to visibly firm and tighten loose sagging skin, restoring a toned appearance. Results of skin tightening thermacell can be seen from the first session, and a course of six gives the maximum effects. As a toning and firming treatment, it is especially good on problem areas like upper arms.
EXCESSIVE SWEATING/HYPERHYDROSIS
---
A series of localised injections can drastically reduce the embarrassment and discomfort caused by hyperactive sweat glands, usually the underarm areas and hands, giving long lasting results for months of sweat free confidence.